Azure Lab Services Admin Costs
Azure Lab Services is a very cost-effective way of provisioning hands-on lab environments for classes, but you need to keep an eye on the admin costs which may be invisible to the lab owners.
The expected expenditure made on student sessions is clearly shown in the Azure Lab Services site, but the small print mentions that the costs associated with templates and virtual machines started by lab owners may not be shown. Whilst the storage costs here are usually negligible, the costs of running these VMs when they are not actively being used to build a new lab can soon add up.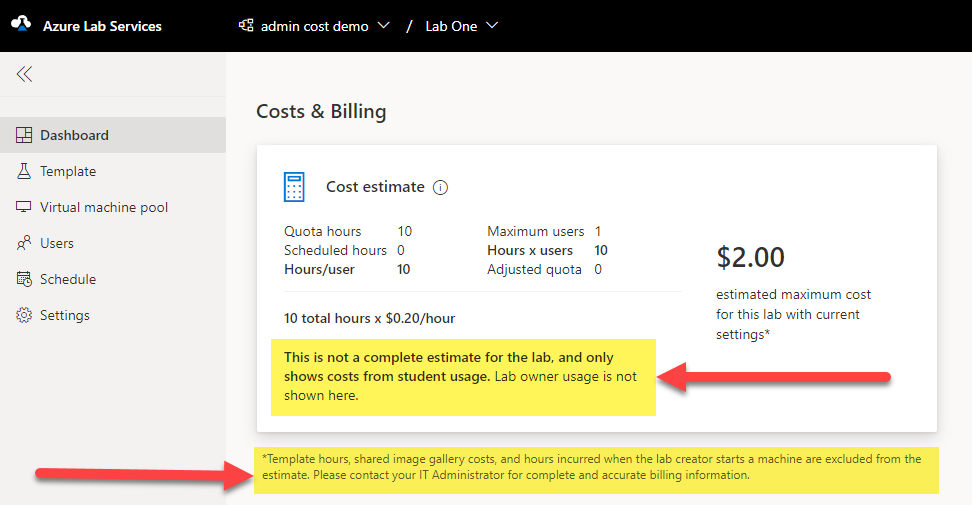 It's important for Lab Creators to stop their template VMs when they suspend work on the labs. These VMs will continue to run and are not subject to the auto-power off rules that shutdown student lab sessions after periods of inactivity.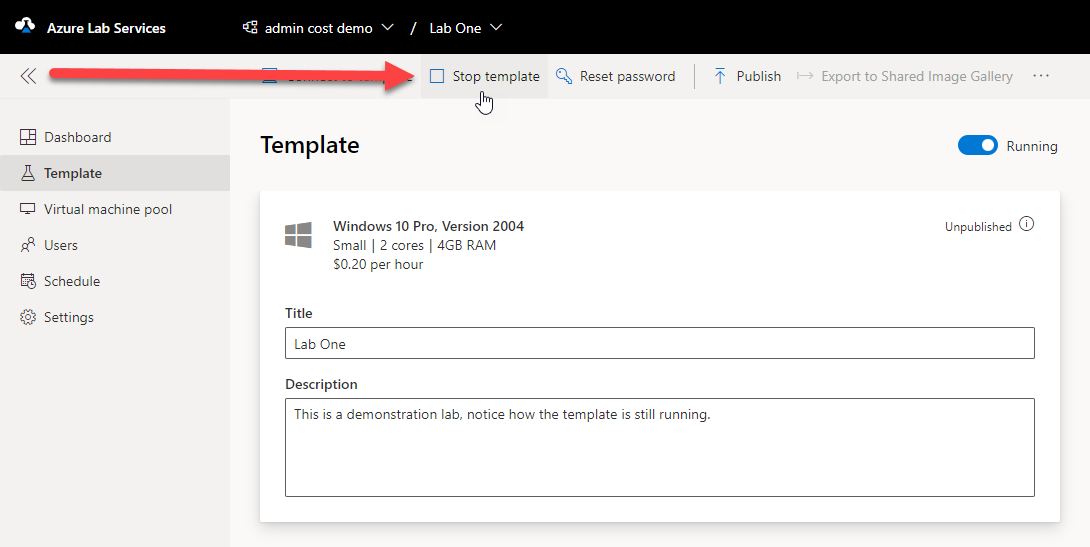 A Medium VM at £0.42 per hour doesn't sound like it's going to take up a lot of your budget, but leave that switched on over the weekend and you've spent £26 (a round of coffees for your tutor group?), let it run unused for a month over the summer break and £300 has vanished that could maybe have provisioned a swish new monitor for your office. If you didn't know these costs were being racked up and left it for a year that modest VM has just eaten £3,600 of budget which could have replaced a couple of laptops.
These costs are surfaced in the Azure Portal, so if your separation of duties puts the educator in the role of Lab Creator and has the IT team looking after the Azure infrastructure it's important that that IT team monitors and reports on these "hidden" costs.
Microsoft provide tools in the Azure platform to help visualise these costs. Budget alerts are your first line of defence.
A budget can be set in the Azure Portal on the resource group containing the Lab Services account. When planning your Lab deployment an estimated cost for the student VMs should have been worked out- so this budget should be set (possibly) slightly higher than that monthly figure to allow for the admin and template overhead. An email alert can easily be configured and sent direct to the Lab Creator to avoid the IT department acting as the middleman and potentially slowing down the message and action being taken.
Additionally the Cost Analysis screen in the Azure Portal can be used retrospectively to compare with the figures given in the Lab Services site to be able to show the costs being incurred leaving templates or administrative virtual machines powered on.
Most public cloud services are consumption-based, only being billed for the time a virtual machine is running is one of the big benefits, and why Azure Lab Services can be such a good fit for these hands-on-labs scenarios. The flipside of this model is the need to be aware of what's running and turn off what's no longer required to be on, in this service the costs of a template left running can sneak up on the unprepared.