IT Blog Award Winner
Wow.
Thanks to all those that voted for "IT Should Just Work" in the IT Blog Awards and passed the devious maths test at the bottom of the voting form. I'm shocked and humbled to let you all know that the results are in and this blog won the award for Best Analysis.
It's surprised me, and the flurry of social media activity through the weekend following the announcement has shown there's some big winners in the other categories.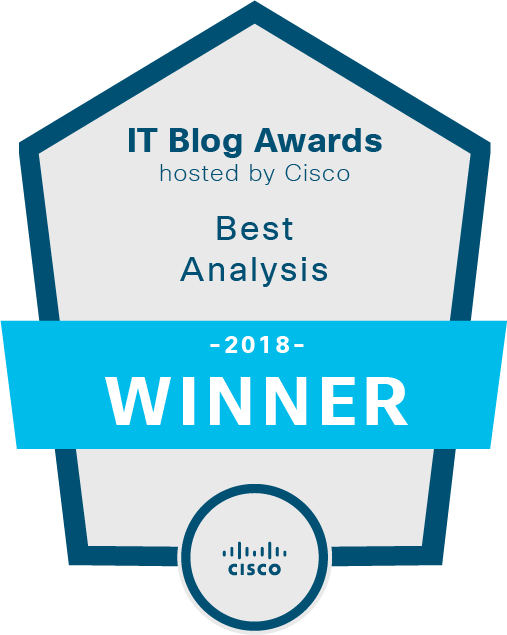 I'd recommend anyone reading this visits the IT Blog Awards page and checks out the other winning blogs. Congratulations all!
To quote the list:
Thanks again- it's always good to know that someone reads what I write and (hopefully) finds it useful or informative.