South Coast Summit 2022 #SCS2022
A recap of my visit to the Microsoft community conference- South Coast Summit 2022 - held in Southampton, UK.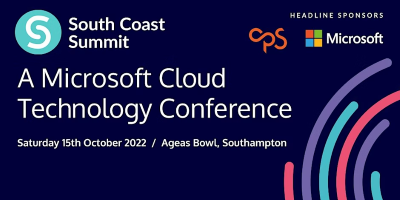 The South Coast Summit 2022 was held over 3 days. The first day, Thursday, was an Microsoft Ignite Watch-Party, with selected locally hosted sessions. I joined for the Workshop/ Pre-Con Day on the Friday and then the main conference day on the Sunday.
Workshop Day
There were a number of all-day workshops on offer covering a variety of subjects in the Microsoft Ecosystem. There was also a lively Hackathon event being hosted downstairs. I chose the Azure Developer Workshop as that tied in nicely with my current work and learning plans.
The workshop was based on Microsoft's "What The Hack - App Modernization Hack" hands-on-lab and I think these style of sessions are really good learning experiences. Not only do you get the Hands-on-Lab experience you could do from home, but you have the benefit of the tutors and fellow participants around you. When things didn't quite work as expected we had troubleshooters on hand, but more importantly we got the discussions around why things are done a particular way, or the other options or architecture choices available in Azure.
After a full day in front of a laptop it was great to head out for the evening activity, a thoroughly entertaining Oktoberfest in the Hilton Ballroom, complete with Oompah band.
Main Conference Day
The Keynote immediately after Microsoft Ignite could have been all about what's new in the ecosystem. Thankfully Ryan Cunningham and Keith Whatling didn't just recap all that but instead talked about why we were here, and Ryan's look at product identity and what it means to the community was well aimed at the audience.
With 14 tracks and over 100 sessions to choose from, the rest of the day was jam-packed with information on all the products in the Microsoft Cloud portfolio, from Teams, to Dynamics, Power Platform, 365, Azure, and more. My life is primarily Azure-infrastructure focussed and I found plenty to fill my schedule with.

I've previously been to a couple of the Microsoft Cloud South Coast User Group (#MCSCUG) meetings held at the hotel which hosted the Keynote so that part was familiar, but the other sessions were in stands on the opposite side of the Ageas Bowl. A slightly confusing layout at first, not helped by the session rooms in the app not initially lining up with those in real life, but I managed to find all my sessions and think I visited every part of the venue. If nothing else it's giving attendees that feel of a larger conference where you've no idea where Hall 8.1 is from Hall 3! Several of the sessions were held in theatres at the sides of the vendor expo or community areas. Usually these end up being tricky to hear with the surrounding background noise, but headphones were provided which worked really well here, being able to shut out the background noise and listen only to the presenter (whilst pretending you're at a silent disco).
So after the Keynote we got down to business. I managed to attend plenty of sessions and catch up with some vendors in the expo too. Here's some highlights of the sessions I managed to see.
First up for me was "Database Observability: Your Weakest Link" with Richard Burke from SolarWinds. Richard explained how modern infrastructure has become so much more complicated, with an increased number of moving parts, and the monitoring needs to change accordingly. SolarWinds have a whole portfolio of Database Management Tools to address this complexity.
"How we manage thousands of resources spread across regions globally in Azure securely" was presented by LA.NET's Mitesh Chauhan and Chris Stephens. They covered how they are leveraging technologies such as access control, automation, reporting, and policy-based governance to keep all these resources in line. Power Apps and Logic Apps are being used to create and orchestrate their Azure environments.
My next session offered similar guidance. Here, in a change to the advertised speaker, Shaun Laughton and Rob Ellison from Airwalk Reply talked about how they are integrating the worlds of DevOps and ITIL and using Infrastructure as Code to build secure, auditable, and repeatable infrastructure.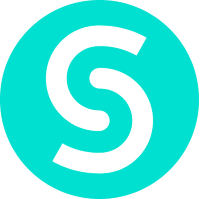 After lunch, I caught Rob Sewell and Jess Pomfret holding an entertaining session titled "A deeper dive into dev containers for your project"- opening my eyes to new possibilities with containers for development environments but also lots of things to try in Visual Studio Code.
Jonathan D'Aloia asked the question "BICEP vs Terraform. Which one should I use?", and BICEP is definitely on my list of things to experiment with in the future. This was an interesting look at the two systems and my overall takeaway was that if you're just using just Azure and don't already use Terraform then BICEP is the one to go for, even if that's a stepping stone to the more multi-cloud Terraform at a later date.
Later in the afternoon I caught Andrew Bibby and friends running a Q&A session titled "Getting involved with the Microsoft community and becoming an MVP". The community feel of this whole event was great, and this session included a lot of tips in how to get more involved.
As a finale to my conference, I moved to the other side of the Microsoft Community zone to see Github's Chris Reddington talk on "Passwordless deployments to Microsoft Azure". A great session to round off the day where we learnt how to establish trust between an Azure App registration and a Github Repository so that actions can run without having to store passwords.
You can check out the official event website at southcoastsummit.com.