TechEd Europe 2014- Session Types
There were three main session types at TechEd Europe 2014. Here's an overview.
"Lecture" Style Sessions.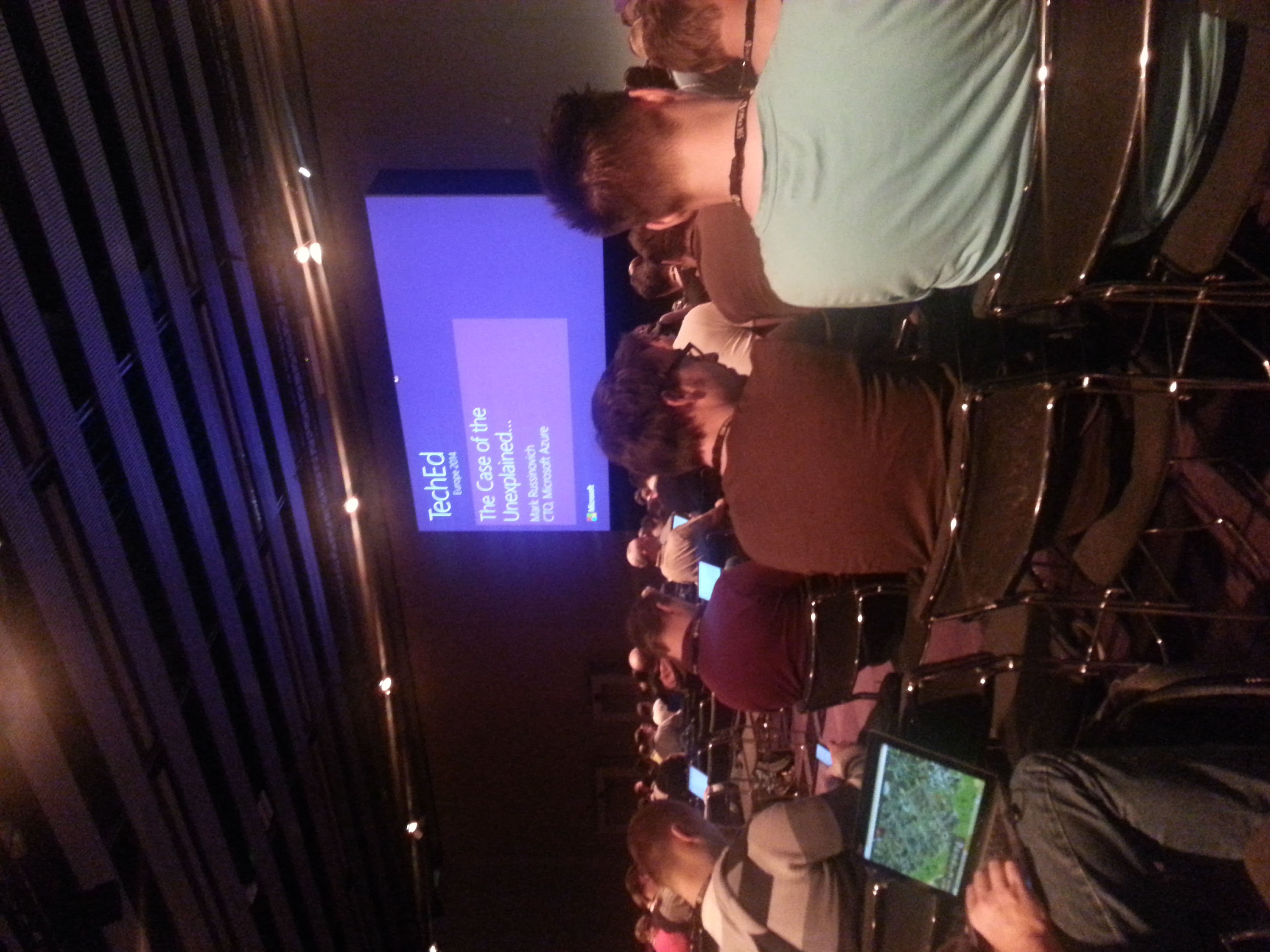 Comprising of the Keynote at the start of the week, the Foundational Sessions which followed it, and the Breakout sessions which made up the majority of the week's content, these involved somewhere between a hundred and several thousand people in a room whilst a number of speakers went through presentations and demonstrations- usually followed by an opportunity for Q and A.
Instructor Led Labs.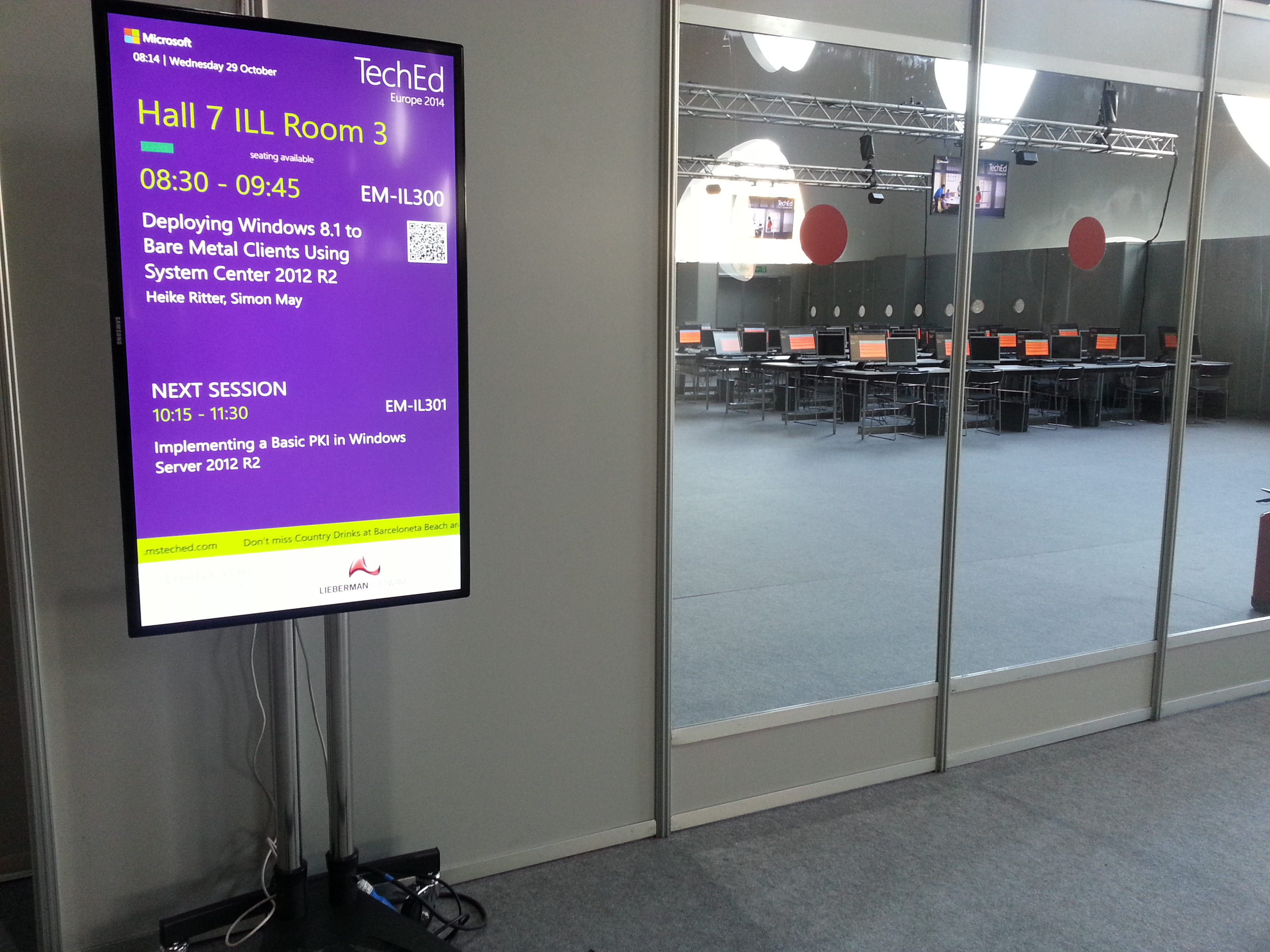 These were based in smaller rooms located near the Tech Expo. Here an instructor would give an introduction to their topic and then work through the lab session. Delegates each had a computer with dual monitors - one with the lab environment and a second with the instructions. Going through the lab with an instructor can be a great way to pick up new skills, and have the ability to ask specific questions. I visited a couple of these during the week and generally found them very educational.
Hands-On Labs.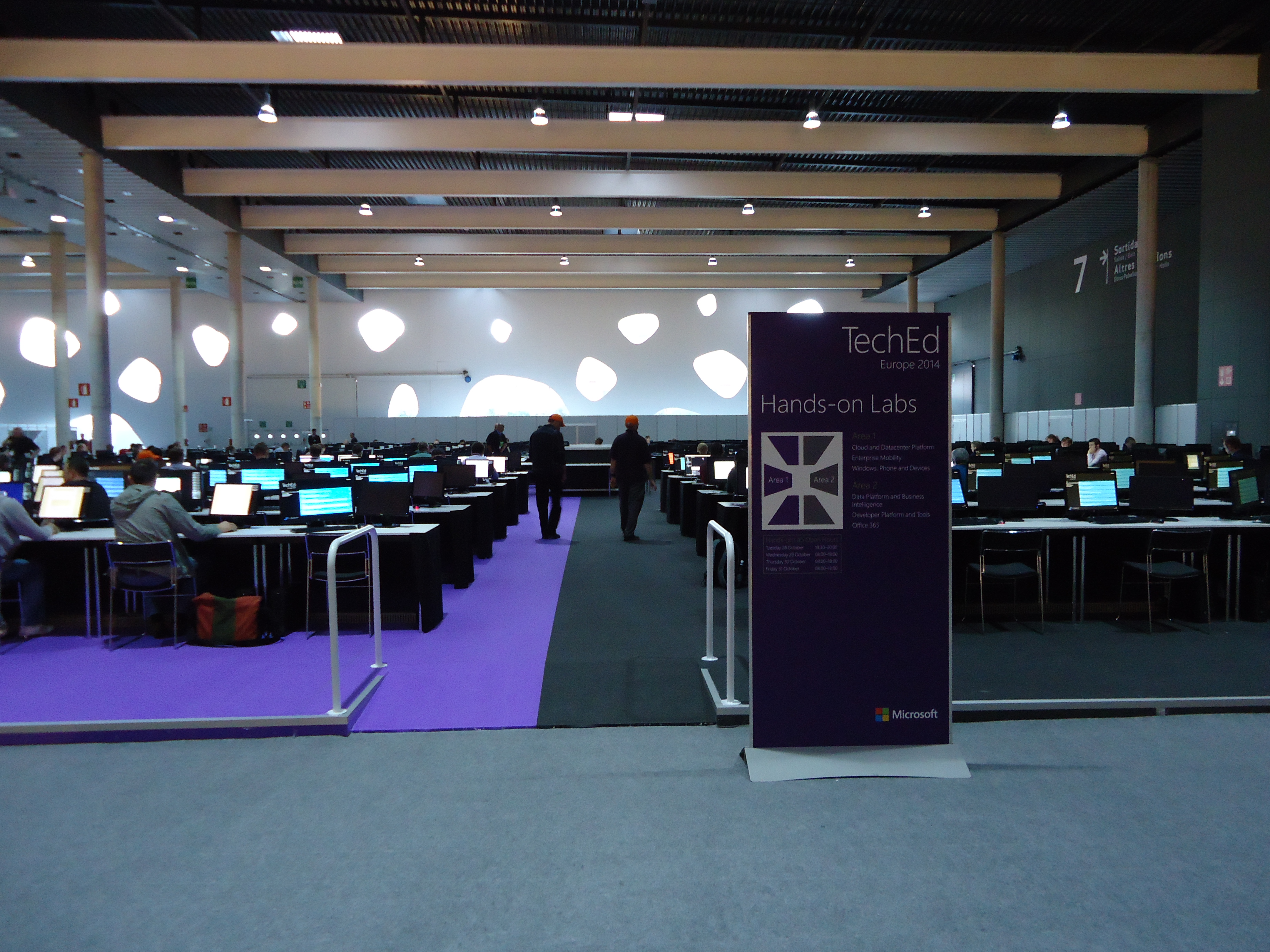 The setup here was similar to the Instructor Led Labs, but delegates could each pick any lab at any time from the extensive catalogue. Whilst these labs are also available online the added bonus of taking them at the event was the presence of the Orange-capped experts to lend a hand when things didn't work and answer questions. The hands-on labs also provided the opportunity to recap on the Instructor Led Lab if you wanted to revisit a particular section.
In addition to this there were more informal sessions and presentations around the Fira Grand Via venue- the digital wall, Meet the Experts, sessions in the Tech Expo, Focus Groups and so on. And of course, Channel 9 were broadcasting from the TechExpo foyer for most of the week.