Virtual vs In-person Conferences
In the current pandemic situation (April 2020) a lot of events, both small and large, have had to close their doors and move from in-person to virtual on-line environments. There's been a lot of chatter about this on the interwebs, and how some people favour the way of conferencing we have been forced into adopting.
From my perspective I find it hard to see how online meetings can match up to the in-person show. The section of the event where you're sat quietly listening to a speaker, raising your hand with a question, or asking at the end, is similar between the two. Viewing from home you have a more comfortable chair but, on the flip side you must buy your own drinks and snacks. However, you are just watching an online webinar and the moment the session ends, you step out of that breakout back into your home life.
Distance-learning like this is great, but it's just one component of what makes the traditional tech conference such a worthwhile experience. It's that time when you're not sat down listening to a presentation or trying out a lab that can really make the difference.
Discussions happen with random people on the show floor, in a queue, at the bar in the evenings, or even at the airports. The social component, even for an introvert, should not be underestimated. I've now got some great friends, gained unexpected knowledge, and understood things from different viewpoints thanks to tech conferences. It's also one of the few ways of breaking out of the "bubble" of IT in my organisation and seeing what people do in similar functions in the wider world.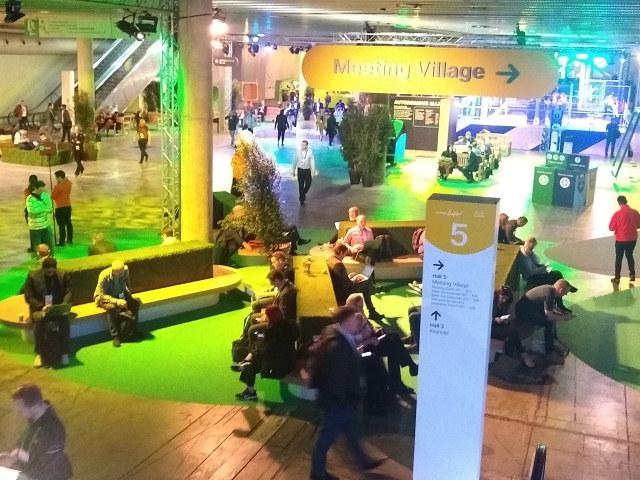 Even the big events I've attended- VMworld, Cisco Live, Microsoft TechEd – I've gone into knowing few, or even zero, people at the event but always come away with new contacts, experiences, and friends. I don't get any of that from the breakout sessions, it's all from those bits in-between.
Getting out of the office (or these days the home-office) is an important method of separation and difficult to replicate without travelling to a conference (even if it's just down the road). Without that separation it's hard to avoid being (as) distracted by the day to day and able to concentrate on learning.
I'd love to be proven wrong. If someone can figure out how to answer this puzzle of doing the bits between and after the sessions well in an online environment I'd be overjoyed, but I'm still waiting for that to happen. Perhaps the London VMUG next week might surprise me.