UK VMUG UserCon 2019 Preview
In two weeks time (Wednesday 27th November) the annual UK VMware User Group "UserCon" conference (#UKVMUG) returns to the National Space Centre in Leicester. I'm going to be there, and here's a summary of five things I'm looking forward to at the event.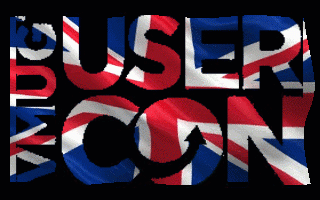 Keynotes in a planetarium. Not only are there great talks lined up, but some are held in the Space Centre's planetarium. Lie back and gaze into the future of virtualisation. Joe Baguley from VMware is fresh from giving demos on the main stage at VMworld to give the opening Keynote.
vFactor Community talks- these are short community talks, often by people who've never presented to an external audience before. They're a great opportunity for those speaking, but also for the audience to cover a series of diverse topics in a single 45-minute block.
The Expo space-

it's not quite on the scale of the "Solutions Exchange" of VMworld, but there's a whole host of vendors demonstrating their latest products and handing out socks and stickers. Last year this was held in the museum space so it was possible to wander past Soyuz and through the ISS between exhibitors. There's also a number of sessions from these event sponsors in the agenda.
#vCurry: The annual vCurry event is held the evening before (sign up when registering for the event). There's a fiendishly difficult vQuiz held after the meal- imagine a pub quiz where you need to know General Knowledge, Sports, Virtualisation, and the history of VMworld event slogans and VMware employee's former jobs to win.
Last, but definitely not least, the #vCommunity (the people largely responsible for sticking a v in front of everything). Meeting up with new friends and old. The community around this event is very friendly and welcoming- come and say hi!
Register Now on vmug.com. Like all VMUG events, it's FREE. See you there?