VMworld Europe 2015 Kicks Off
The anticipation, the build up, the packing. All done, and I made it to Barcelona yesterday evening to start VMworld today. With over 10,000 attendees and hundreds of sessions and labs to choose from this is going to be a busy few days!
First up, thanks to the vRockstar team (and the sponsors) for organising last night's welcome event. It was a great opportunity to make new friends and finally meet all those twitterers in person.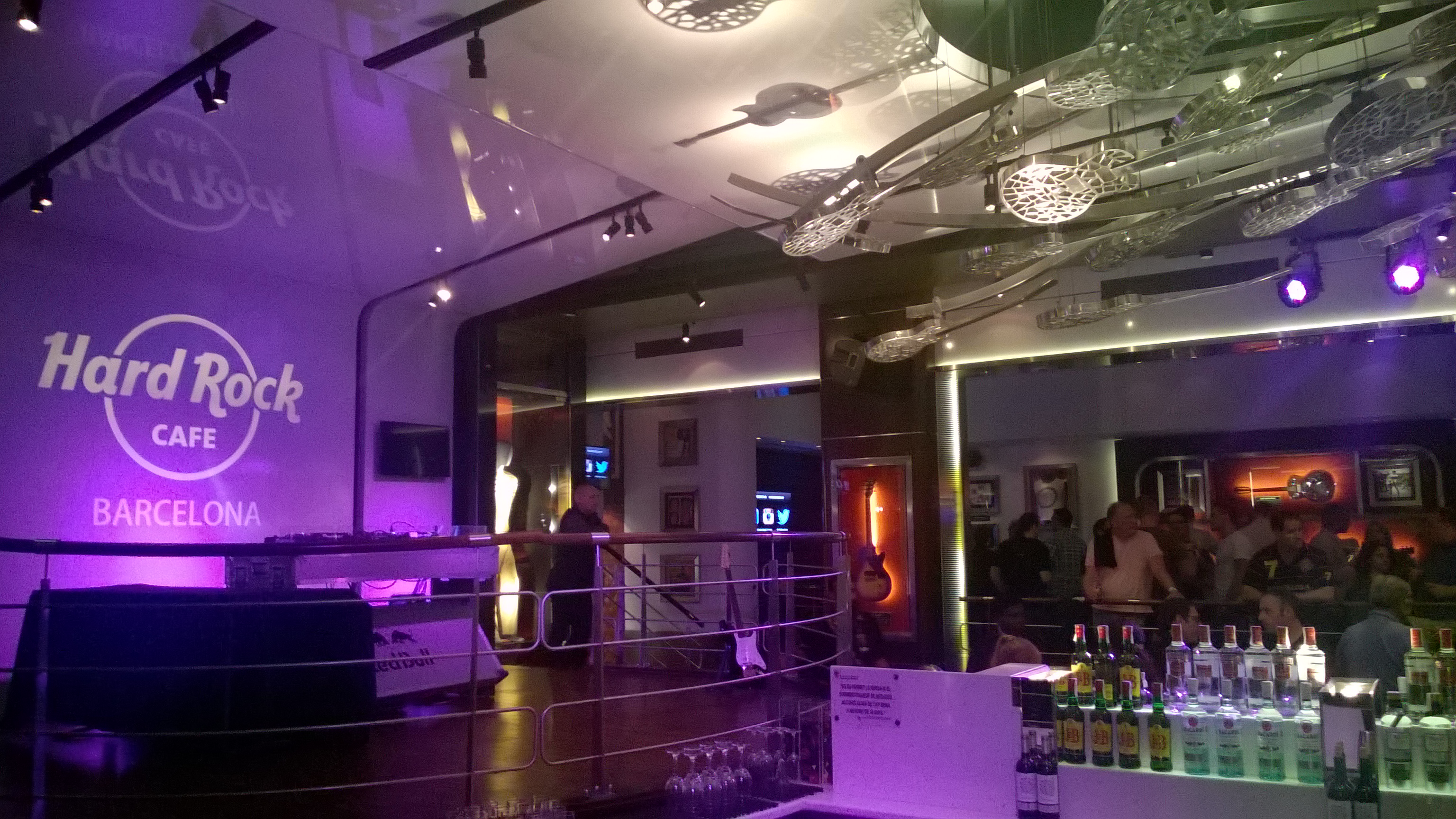 Today's schedule included discussions with vendors, hands-on-labs, and a couple of breakout sessions- MGT6521-QT "Adapting to Change: The IT Admin Role in the Hybrid Cloud Era" and the "NewV-101 New V Welcome Session". The first of these was one of the new "Quick Talks", at 30 minutes long. I quite like this format mixed in with the traditional full-length sessions, it allows me to look into a broader set of topics that I might not add to my schedule if it was a longer session.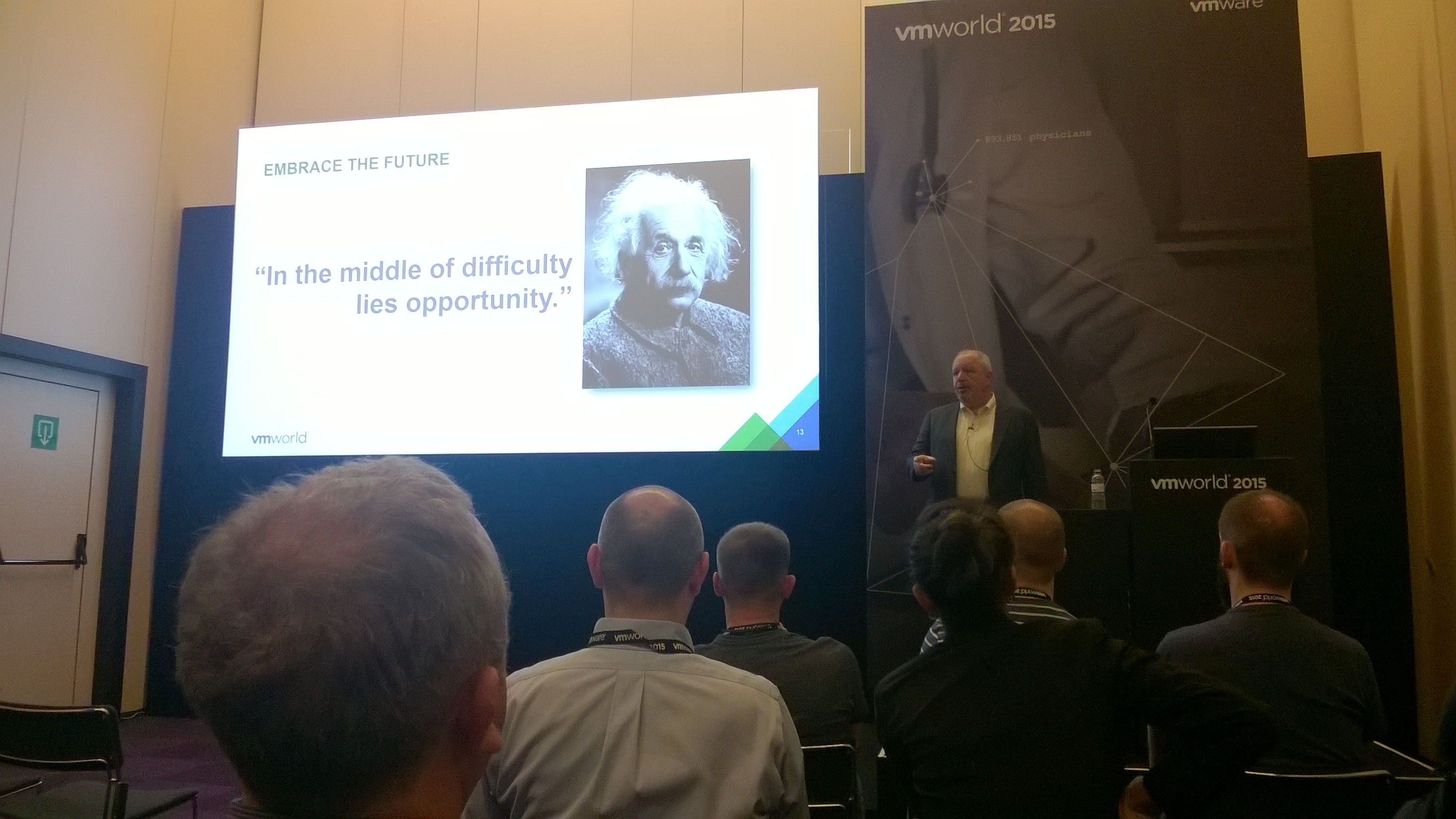 Despite the brevity of the QuickTalk there was plenty of interesting material. In the world of constantly changing technology IT needs to stay relevant, and the role of the IT admin is evolving because of this. For example where the IT admin would have traditionally written ad-hoc scripts, the need for more automation in IT means that this process is now much more akin to formal software development- a much more structured approach is required. There is more of a focus on enabling the business, providing self service and self healing systems. The IT admin is ideally placed to handle this with their intimate knowledge of the systems and hands-on approach, the role isn't going to go away but it will change.
I rounded off the formal sessions for this starter day with the NewV welcome session. This covered the basics of how the conference works, and whilst most of the material was already covered on the website leading up to the event, it's nice to have a refresher and any gaps filled in. We even had the VMware CMO onstage to reassure everyone that the world wasn't going to fall apart following the announcement from Dell and EMC (who are an 80% shareholder in VMware) this morning.
So, on to tomorrow with the General Session to kick the day off at 9am.