VMworld 2017 Europe Monday
Yesterday the VMworld faithful started arriving at El-Prat Airport in Barcelona, heading to registration at the Fira Gran Via, and checking into their hotels in the city.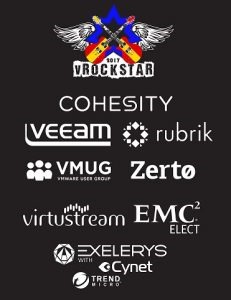 To get the event started the annual vRockstar gathering offered the chance to renew old friendships and make some new ones. This year vRockstar found a new home by the marina at the "Soho House" club. Thanks again to the organisers Patrick Redknap and Marco Broeken and the numerous sponsors they managed to persuade to dip into their pockets.
Monday morning, bright and early it was time to go back to the Fira and have the Monday morning explore. Monday is primarily Partner/TAM day but there are a number of sessions open to all attendees, plus the Hands-On Labs, Education Lounge, and VMTN Community area are all up and running in the VMVillage.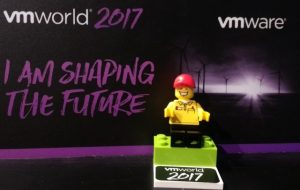 Amongst my learning experiences was the Horizon 7 Enterprise - Getting Started Workshop [ELW185101E]. The Expert Led Labs are one of my favourite parts of the event- especially if there is a particular topic that I need to catch up on. This session was particularly well led- rather than sticking closely to the script of the lab manual the instructor teams talked around the products in question, showing the related apps covered elsewhere in the lab catalogue and answering questions from the group.
The evening saw the return of the VMworld Hackathon [VMTN6736E] [VMTN6735E]. Last year Alan Renouf and colleagues held an extremely successful Hackathon on the Monday night of VMworld Europe, and following the great feedback I heard from those who attended I was pleased to see this make a return this year. I'd signed up to the audience session, rather than a specific team, with the idea of trying to find out what everyone was up to, soak in the atmosphere, and get a good view of what can happen when a pile of ideas, vGeeks, kit, beer, and food are put into a blender.
So, roll on 2017 and Monday evening in Barcelona saw a bunch of new teams step up to the plate and see what they could create. Team challenges varied from improving on existing projects such as vCheck to integrating vSphere with real world devices such as Hue lighting and NeoPixel displays. For the participants this was an extremely good event and the amount of skill and expertise in the room was  amazing.
Next up Tuesday, with Pat Gelsinger's Keynote to kick off the morning.