VMworld 2017 Session Voting
On Tuesday VMware announced that voting for VMworld sessions had started. This is an opportunity for members of the VMware community to "help shape the agenda" for the conference.
Lots of people voting for one session isn't a guarantee that it will appear but high ratings definitely direct the conference organisers to popular topics from the nearly 2,000 submitted in the CFP.
Here's some of my highlights from the catalogue – have a look yourself and see if you agree with me. Voting runs till April 13th 2017.
The Power Hour – PowerCLI 10th Birthday Edition [1875]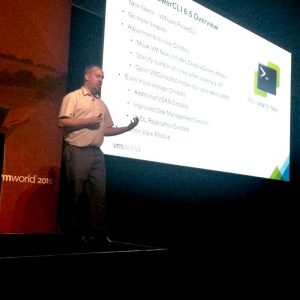 Always a staple in my VMworld viewing calendar –  the corresponding session was top of my Sessions to look out for list last year. This session marks the 10th anniversary of PowerCLI and Luc Dekens and Alan Renouf promise to accompany a history lesson with some new features and deep dives into the tool.
Ask the vCenter Server Experts Panel [2894] and/or Meet the vCenter Server Experts Panel [1440]
I'm not sure what the difference between these two proposals is, but these sessions offer the chance to ask questions of some of VMware's top experts. There's a benefit here from being a passive audience member or catching up online, but the real bonus is the opportunity for in-person attendees to ask questions based on their real-world vCenter experience.
How to Prepare for VMware Certified Professional 6 – Data Center Virtualization [1533] with Steven Baca
An interesting looking session covering what the VCP certification involves and resources available and then diving into exam questions in the second half. Presented by one of the authors of the official certification guide.
What's New with…..
As always there's a whole series of "What's New" sessions – I counted at least twelve titled proposals in the list. The new/recent developments are often the biggest talking points at VMworld - delivered through the Keynote and then in detail at breakouts like these- and always feed the discussions outside of the sessions. In particular I'd like to see what the latest and greatest developments are in vSphere (What's New with vSphere [2342]) , vCenter (What's New with vCenter [2779]), and vSAN (What's New in VMware vSAN? [3054]).
Customer Story: Real world deployment of App Volumes for 20,000 users [1653]
Working in Higher Education IT, this session co-hosted by VMware and Maastricht University on their experience rolling out AppVolumes got me interested. It's always interesting to see the real-world use cases of the existing technology being demonstrated at these events alongside the fresh-from-the-factory new features.
Battle of the Vs (vSAN vs VVols) [2248]
Drawn in by the title, the abstract of this talk looks interesting too. Pete Flecha and Duncan Epping take VSAN and VVols "head to head" to find out when each technology should be used.
Auto-Deploy 6.5 – you can SEE the Future! [1059]
This session caught my eye- Rebecca Fitzhugh and Mike Burkhart plan to cover the enhancements in Auto Deploy released in vSphere6.5, in particular the new GUI.
vSAN Troubleshooting Deep Dive [1315]
This looks like a heavy-duty session. It's always interesting to see what the experts do when something goes wrong as opposed to what they do to make things go right. Any session that increases knowledge in a way that might just save the business time and support calls makes sense.
Quick Talks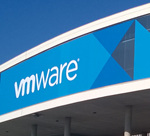 There are 82 "Quick Talks" listed on the voting pages. These often overlooked sessions, many of which seem to end up on the Monday (in Barcelona at least), are a useful addition to the schedule in my opinion. Shorter than the usual breakouts these sessions either give an introduction to a technology or focus on a small feature in detail. The introduction sessions are great for getting a look at something in the portfolio that is perhaps outside of your regular sphere, but without committing a full precious hour of your planner to at the conference.
Examples from the Quick Talks category that caught my eye include "Exploring Photon Platform [2349]", "Kubernetes Networking 101 [2603]", "Site Recovery Manager - Disaster Recovery Testing at it's finest [2076]", and of course "Virtually Speaking Podcast - Live Edition! [1948]"
The voting catalogue has lots to choose from and I'm just skimming the surface in this post. I couldn't possibly list all the ones I'm interested in here and I've undoubtedly missed some potential favourites . Check out the VMworld blog for more information and a link to the voting pages containing all the proposed sessions. If there's any sessions that I've missed above that you think should definitely be included, drop a comment below and let me know which ones and why.