VMworld US 2017 Tuesday Keynote Highlights
Following on from my write up of the Monday keynote, here's my highlights from the Tuesday VMworld keynote streamed from Las Vegas.
Pat Gelsinger kicked off the Keynote for the second day in a row, starting off with a fireside chat with Michael Dell using questions submitted by attendees from the previous day. A similar format was played out last year, but this was much more relaxed, and felt to me much more like a discussion between two leaders and less like the "Mr Gelsinger interviews Mr Dell" from before.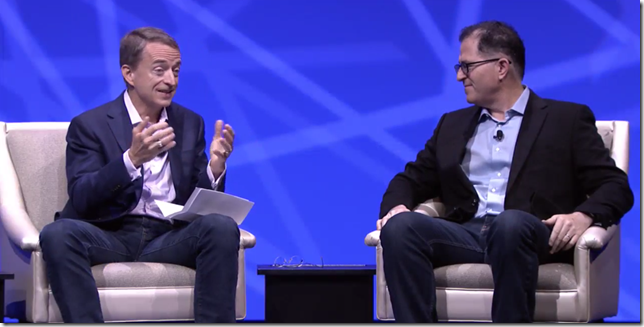 There were some comments submitted (we didn't see the detail) around support and response times from VMware. Pat was very candid, expressing his disappointment that some customers were unhappy with support, stating "Anything that doesn't meet your expectation isn't living up to our brand reputation". The new "Skyline" proactive support program was mentioned in passing yesterday and the opportunity was taken to introduce that again here.
Covering questions on future technologies, Michael Dell took up the mantle discussing the reduction in costs of Artificial Intelligence and Machine Learning and the importance of the data surrounding it. He noted that Digital Transformation was broader than just IT- it should be a company-wide agenda.
Some voices from the SMB market expressed concern in the call for questions- "Don't forget us!"- Both leaders reassured that portion of the audience that they hadn't been forgotten, Dell has always been a big supplier to the small-medium business, and whilst Pat acknowledged that perhaps the VMware focus had occasionally lent towards the larger enterprises "only" 20,000 of their half-million customers fall into that category. VMware can't afford to forget the 480,000.
The subject of the partner ecosystem came up again- it's been a common topic since the Dell takeover. Michael Dell reiterated (again) their commitment to keeping this alive and growing- "If it's good for VMware, it's good for Dell Technologies". The more internal partnership between VMware and Dell was also picked up- in my opinion there's definitely a tightrope being walked here encouraging integration within Dell Technologies without alienating those partners the component firms each work with.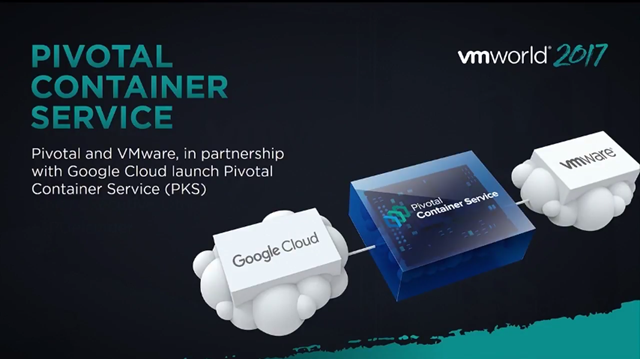 Rob Mee, CEO of Pivotal joined his fellow Dell Technologies bosses onstage to get onto probably the biggest announcement of the day. Pivotal Container Service- PKS – a collaboration between VMware, Pivotal, and Google Cloud which leverages Kubernetes (hence the K in the acronym) and NSX to provide a platform where modern container apps can be run in production and integrate with all the existing VMware tools- the vRealize suite, Wavefront and so on. The aim here appears to be to again smooth the transition from the existing enterprise infrastructure into the containers on multiple on-premises and public cloud locations. As with the AWS partnership for VM-based apps, VMware seems to be working to ensure that not only can those existing tools and skills continue to be relevant, but an evolutionary path is presented not only for their customers but VMware's product lines (and sales figures!) as well.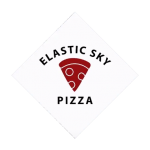 Nearly 30 minutes in, the "meat of the Day 2 Keynote" started. Ray O'Farrell (VMware CTO) came onstage to use a story based around a struggling fictional company –Elastic Sky Pizza- to show how the VMware products fit together to solve their issues. The obvious similarities in this segment to the narrative of The Phoenix Project were quickly picked up here. I enjoyed watching this, the "Airplane!" style comedy moments in the video clips weren't too overdone and the presentations themselves were full of product demos. We got to see the new Pivotal Container Service AppDefense, VMware Cloud on AWS, and Wavefront in action along with old(er) favourites such as NSX, vCenter, and vROps and then a look to the future with IoT. There was a demo of using vRealize Network Insights to spot good candidates for migration from on-premises datacentres up to AWS and then using Automation to actually vMotion the app up to the cloud. If you want a 50 minute demonstration of the latest VMware portfolio and how the products can interact then this is definitely worth a watch.
Full video replay of the Keynote is available on the VMworld site or below via YouTube:
See you in Barcelona in a couple of weeks!