Backup Clock
In a tangent from my regular IT activities, I've made a clock for the IT office using an old tape reel, a floppy disk, and an analogue clock kit from Amazon. It's turned out quite well and looks like this. Here's a (very) quick guide on how to make one of your own.
Step 1. Drill a hole in the middle of the floppy disk. When in use in it's more traditional setting a 3.5" disk would spin at about 300RPM, with a transfer rate of 500Kbit/s. My Cordless drill will run up to 1700rpm so I should be able to get rates nearer 2.8Mbit/s so we should be able to read the entire disk in a few seconds if I wasn't trying to make a big hole in it.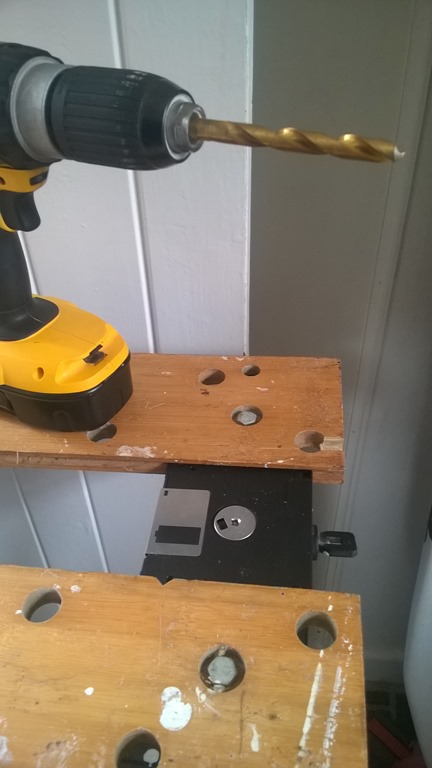 Step 2. Attach the clock mechanism through said hole. A nut holds the mechanism onto the floppy disk, and then the three hands slot on the front.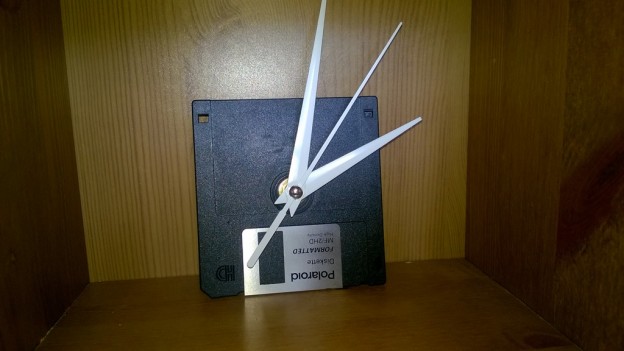 Step 3. Attach floppy disk to tape reel using some strong glue. Wait for glue to set.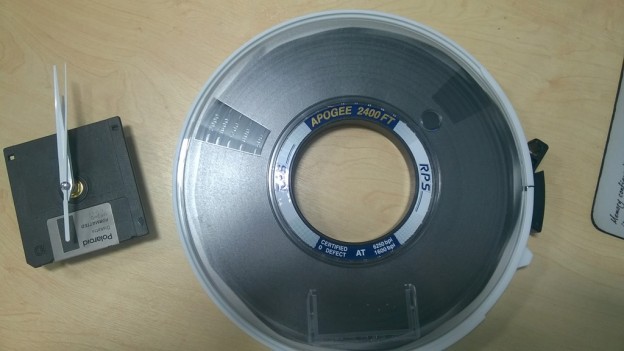 Step 4. Set the time and hang it on the wall.