Old Computers- Dell Optiplex GX620
Our Lifecycle Management of desktop hardware sometimes turns up some gems, today we had a venerable Dell Optiplex GX620 ultra small form factor desktop PC returned for recycling.
This has to be one of the more unusual desktop computer designs, the small size is made possible by the use of an external power supply of comparable dimensions to the PC itself.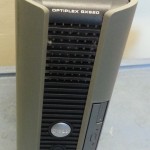 This power supply really shows why they're often referred to as power bricks,. It's a real hefty unit, maybe serving a purpose as a heated footrest under the users' desk. It connects to the desktop via a rectangular multi-pin connector.
As with all of the Dell business range from that era onwards the case opens easily revealing, as expected, a tightly packed interior. The standard blue plastic shows where to pull to remove components from the case, the large blue panel covering a large copper-coloured heat-sink hiding the Pentium D Processor.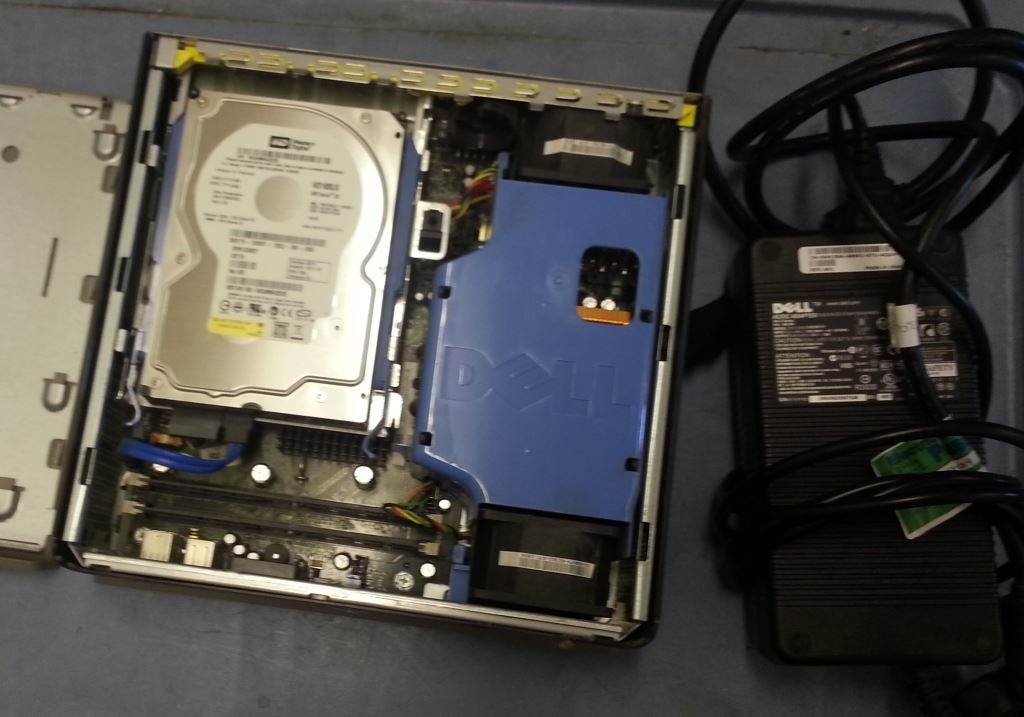 The CD-drive sat in the curving front panel is straight from the Latitude laptop range, part of me wondering what would happen if it was swapped for a media-bay secondary battery. There's also USB and audio connections on the front and as the small case could be sat on the desk without taking up too much space they would definitely have been more useful than where the user had to grovel under the desk to find them on a larger box.
This particular unit dates from September 2006, has a Pentium D "Smithfield" 820 processor clocked at 2.8GHz, 160GB hard drive, 1GB memory and was accompanied by a 17" flatscreen. All in all a solid, industrial-looking, case. But check out the size of that power supply!