When the Surface goes wrong
I've been using a Surface Pro as my main work computer now for over a year. I love it, the form factor works well for me on the move and coupled with the Targus USB Docking station I get a full, normal, desktop experience when I'm at my desk.
However as with anything electronic (or indeed mechanical) sometimes things just stop working. Here's a couple of the common issues I encounter and the quick and easy fixes.
1. Mouse Pointer Disappears
When this happens, it's usually when I'm connected to external displays. The fix (for me at least) is incredibly quick and easy- press Windows Key and P to bring up the "Project to a connected screen" list. Switch to "PC Screen only" and then repeat the process to switch back to "Extend".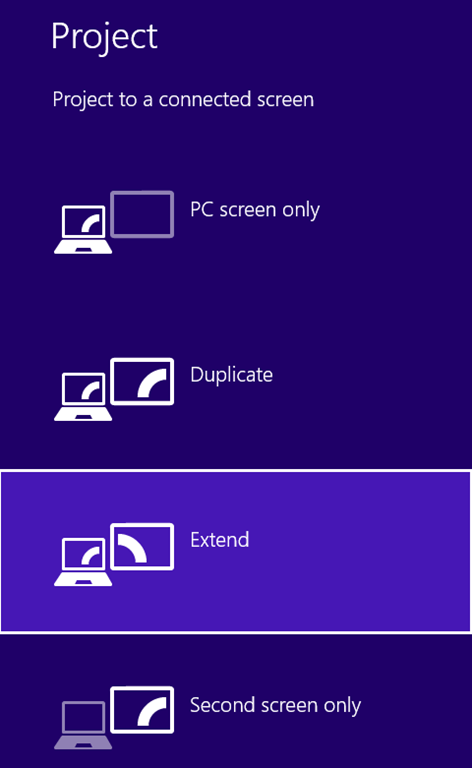 2. Touchscreen and Type Keyboard stop working
Occasionally when using the Surface on my lap the Type Keyboard will stop working, this is usually solved by giving it a bit of a wiggle or removing it and reconnecting it. However I have also come across the situation where that didn't resolve it and the touchscreen stopped responding too.
Everything worked normally in my desktop set-up and I could even use the Surface elsewhere with an external mouse if required. The solution, perform a "Two button shutdown"- shut the device down as normal and then press and hold the volume-up button and power button together for 15 seconds. More details here- but this trick worked first time for me.