Progress Kemp LoadMaster
Progress Kemp LoadMaster is a load-balancer and application delivery controller available for use both on-premises and in public cloud environments.

First, a little history in case the name seems familiar; in September 2021 Progress acquired Kemp, adding Application Experience Management to their portfolio through the Loadmaster (and Flowmon) products. The "Progress Kemp LoadMaster" product continues to be developed with new features and improvements regularly being added.
Physical, Virtual, and Cloud
There are three main flavours of LoadMaster; Hardware - a physical box to plug into your network, Virtual - for your hypervisor-based infrastructure, and Cloud-Native - for your public cloud operations. This means LoadMaster can be deployed to a number of environments, and doing so provides a consistent feature set across those platforms which will be of benefit to anyone working in a multi(ple)-cloud environment. It provides the same load balancer and Web Application Firewall (WAF), with the same functionality, licensing, management controls, and monitoring capabilities regardless of the installation location.

Deployment to the Public Cloud is straightforward, with the product available in the usual Marketplace locations. Using Azure as an example, the marketplace image can be deployed direct from the Portal, or via code, in a range of different performance tiers, with pricing quoted in the Azure Portal and Marketplace page for reference. A free trial is also available.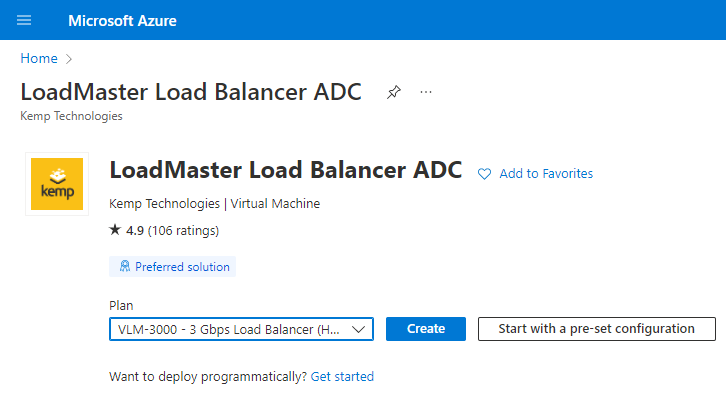 In your virtual infrastructure, LoadMaster can be provisioned as an appliance on VMware vSphere, Microsoft Hyper-V, XEN, KVM, and even VirtualBox environments. Again, there is consistency across your platforms so configuration, expertise, and functionality are all maintained regardless of the hypervisor of choice.
Under the hood you get all the features you'd expect from an enterprise load balancer device. There's a variety of scheduling methods, DDoS mitigation, access control and intrusion protection, backend health checks, TLS offloading, content compression, and HTTP2 support, and much, much more. One bonus with LoadMaster is it's deep integration with Flowmon to provide detailed network telemetry. By using this pairing, a team can get a better overall picture of how an application is behaving and performing- and on both the frontend and backend sides of the load balancer.
Through their LoadMaster Edge Security Pack, Progress Kemp have extended their load balancer to help secure authentication to web services. This solution provides Single Sign-on (SSO), with support for multi-factor authentication and Captcha providers to increase security. With this organisations can configure, manage, and monitor remote access to their applications through a single authentication point.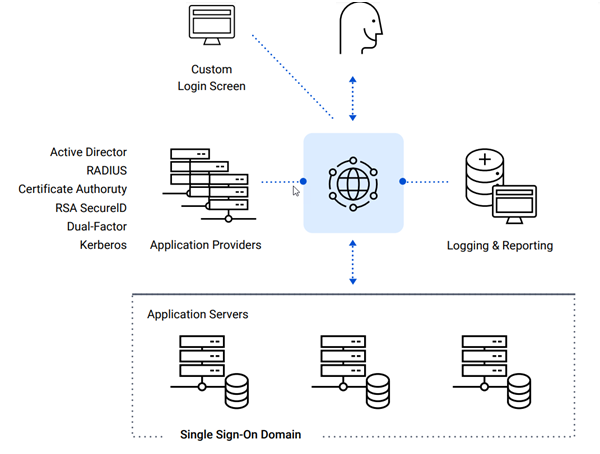 If you're looking for a new load balancer solution, or interested in comparing your existing platform to LoadMaster, check out the video below or visit the Progress Kemp website and get a free virtual trial of LoadMaster.
---
In addition to my standard Declaration/Disclaimer please be aware that whilst this text was not provided by Progress this is a sponsored post.