Lost a DreamSpark product key?
Microsoft DreamSpark is a great resource for staff and students in Higher Education- it gives you access to many Microsoft packages for free, so if you haven't already got access then I'd recommend looking into it.
One request that I often face is from students who have downloaded Windows 7 from DreamSpark via the OnTheHub/ELMS system but mislaid their Product Key.  This post tells you how to retrieve it (these instructions also apply to other DreamSpark packages where a product key is used).
Firstly, don't panic. If a product key is required for activation then this will be saved on your online account on the DreamSpark website. To retrieve it visit your DreamSpark site and sign in as usual, then click on the "Your Account/Orders" link near the top of the page.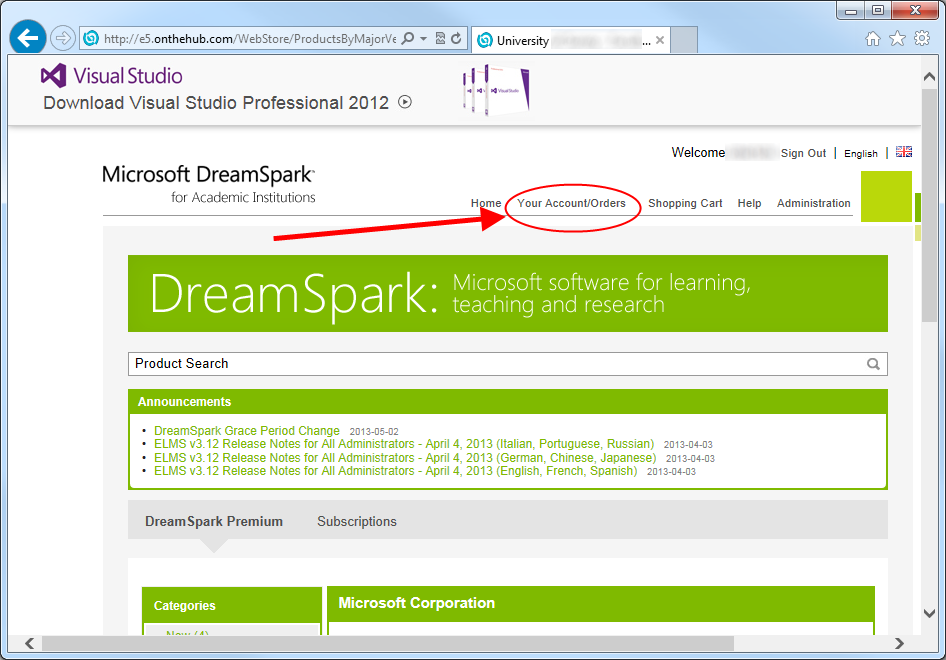 On the next page find the appropriate order in your Order History and click on the adjacent "View Details" link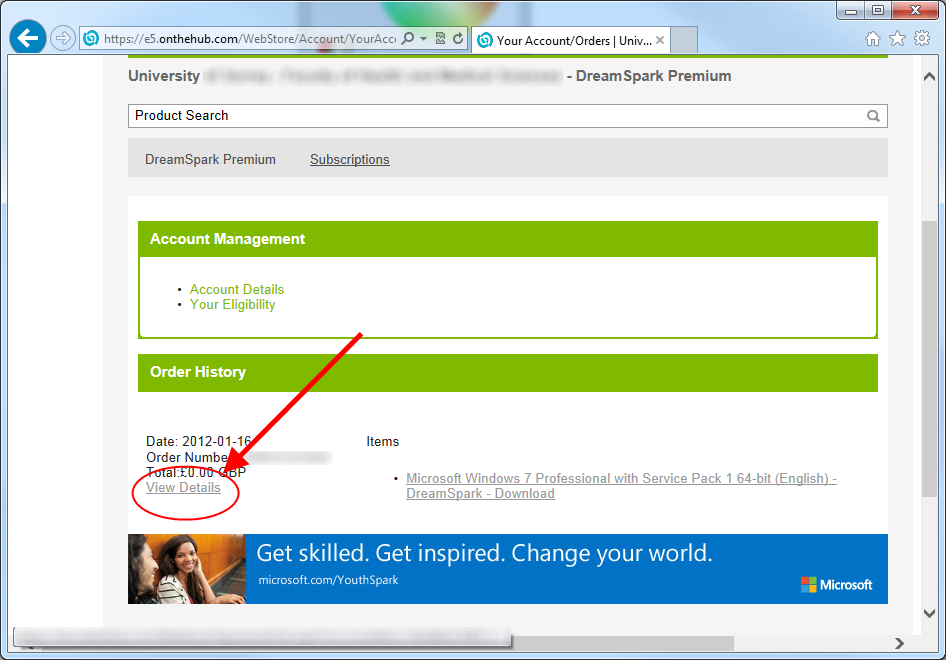 The next page will show your Product Key which is required for activation.