vExpert 2022- Time to Apply
Applications for the VMware vExpert program for 2022 open on 6th December 2021. If you have an interest in the VMware ecosystem and contributing to the #vCommunity then you should check this out.
The vExpert award is VMware's "global evangelism and advocacy program" and is open to individuals (rather than companies) to apply from 6th December. The award lasts for one year, so if you're an existing vExpert, don't forget to reapply! I've been a vExpert since 2016 and would thoroughly recommend it to anyone actively contributing to the community.
What can qualify you for the vExpert Award
VMware "are looking for IT Professionals who are sharing their VMware knowledge and contributing that back to the community".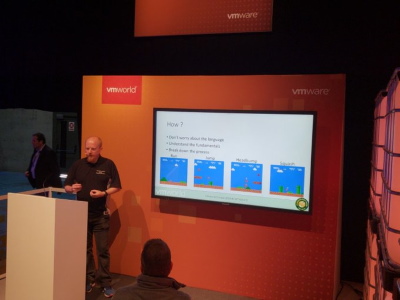 There's several activities that can be given as criteria for vExpert approval. My main focus is on content creation- this blog in particular, other vExperts produce videos, magazine articles, or even author books.
Public speaking is another activity I have put on my application when appropriate. Life in 2020/21 has reduced that for me a bit, but there's definitely opportunities beginning to open up, plus lots of virtual events looking for speakers.
You don't have to be delivering talks, or writing lengthy articles to get in either. An active presence on forums or social media where you are giving your time and expertise to help others in the community is a great thing to include on your application.
What are the benefits of becoming a vExpert?
There are a great number of benefits associated with the vExpert Award. There's opportunity to communicate directly with not only the 2000ish other vExperts from across the globe but also some of the engineers and product teams in VMware. That's a great source for finding out the detail of the product range, or what's coming down the pipeline in the future. This came in handy for me when I was working on the (then) new vSphere Encryption- I was able to talk via Slack and email with people directly involved in developing that feature and get my questions answered,
If you're creating content the VMware team will often help promote it- using their marketing budget and social media presence to push your articles or tweets. It's definitely a scheme where the more you put in the more you can get out.
I've also benefitted over the years from the complimentary software licenses that are offered to vExperts. VMware provide "homelab" licenses of almost their entire product portfolio, and there's a lot of offers available from other vendors for those with an active vExpert account. I've been learning with a full Pluralsight subscription and creating more content with Techsmith Camtasia and Snagit licenses. Offers like these extend across Veaam, Runecast, ControlUp, Altaro, Kemp, Devolutions, and many more suppliers.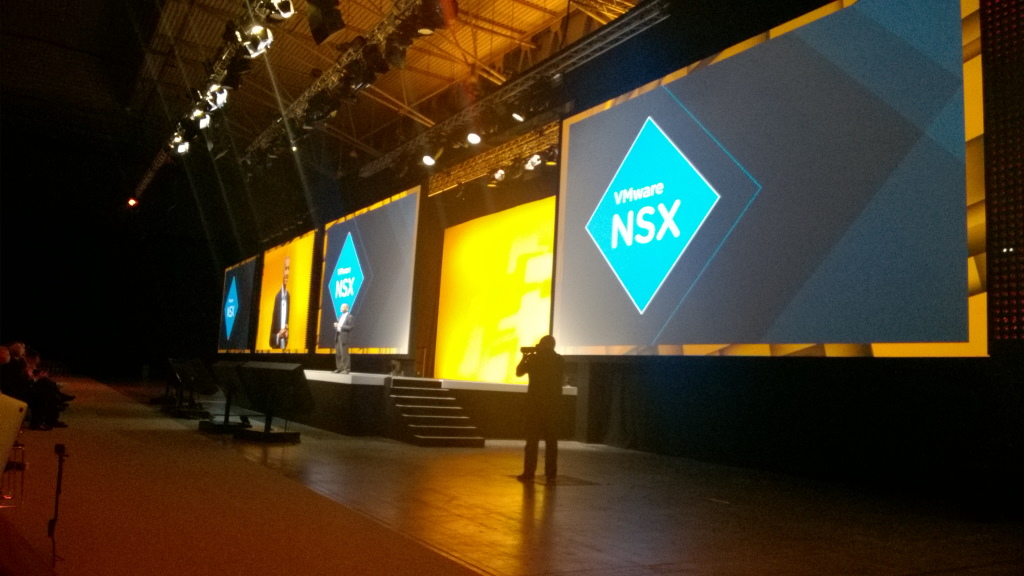 At the big events, like VMworld, there's sometimes bonus swag for vExperts- I have a Cohesity vExpert bag which goes with me whenever I'm travelling, my regular mug on my desk is a vExpert Thermos and I still pull out my vCommunity themed Cards Against Humanity deck from Solidfire/NetApp - much to the confusion of my non-IT friends.
There's social benefits at the conferences too. In addition to great access, every VMworld has an exclusive event held one evening just for vExperts. They are an opportunity to relax and talk shop with others involved in the program, and often have a visit from the VMware CEO. There's been some great venues for these over the years and they are one of my highlights of the social side of the conferences. Even in the absence of an in-person VMworld this year, we still managed to have an online gathering with an award ceremony and give-aways.
I should stress that it's not just about the freebies though, and most of the benefit I have gained over the past 6 years has been through closer ties with the tech community and the conversations that that enables.
How do I apply?
Apply at vexpert.vmware.com from 6th December 2021.