How To... Patch VCSA
With VMware vCenter Server Appliance 6.5 patching has become very straightforward and both the vCenter software and the underlying Photon OS can be updated using a simple GUI. This short run through covers patching a single VCSA where the VCSA High Availability has not been configured.
Login to the vCenter Server Appliance admin console at https://my-vcenter-name:5480/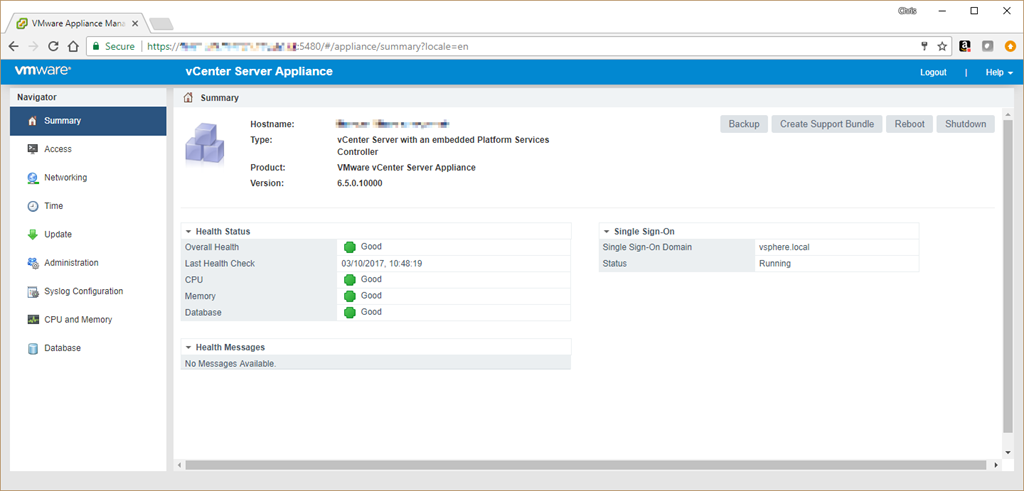 Select "Update" from the Navigator menu on the left hand side, and then choose "Check Repository" from the "Check Updates" drop down in the main panel. This will check the VMware website for any new patches.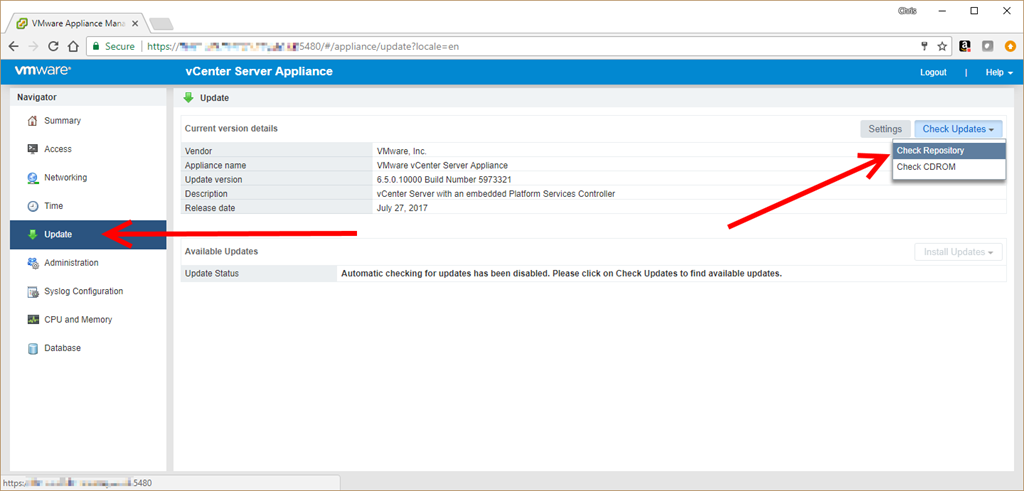 If any patches are available they will be shown at the bottom of the main panel, to start installation it's simply a case of selecting "Install All Updates" from the "Install Updates" dropdown.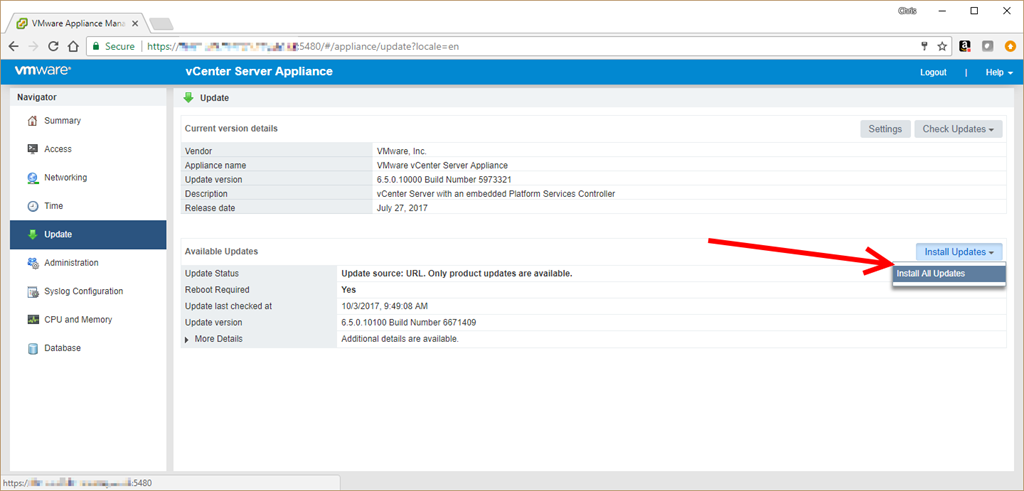 After agreeing to any EULAs the rest of the process is automated. Sit back, put your feet up and wait for it to complete.
One the update process has completed, the VCSA will notify you if a reboot is required.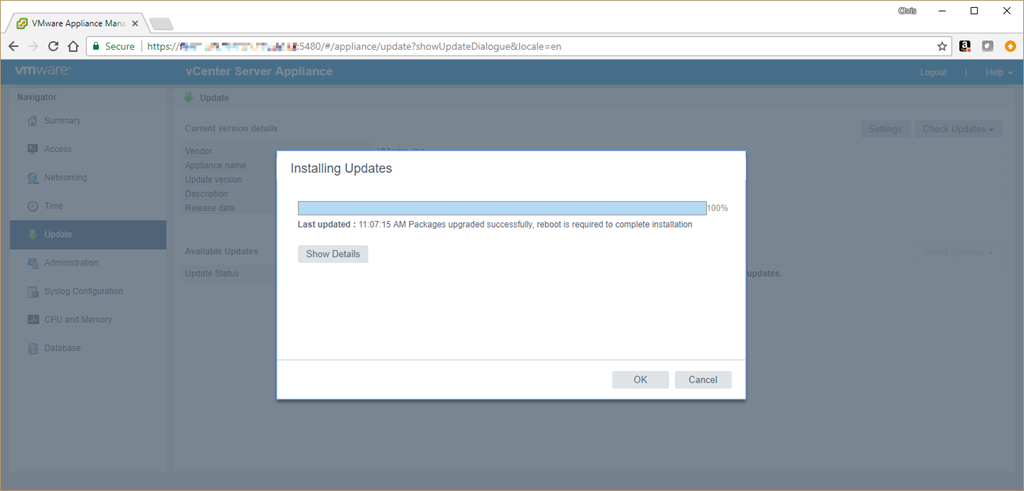 And Back on the Update screen, the new version will be shown along with a note that a reboot is required to complete installation.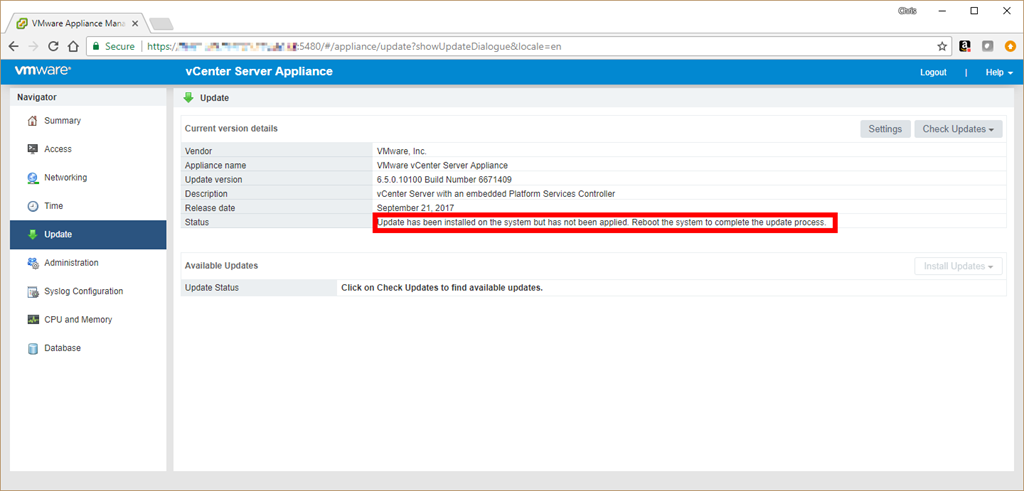 To reboot the appliance, return to the "Summary" tab using the Navigator on the left hand side of the screen, click on "Reboot", and confirm.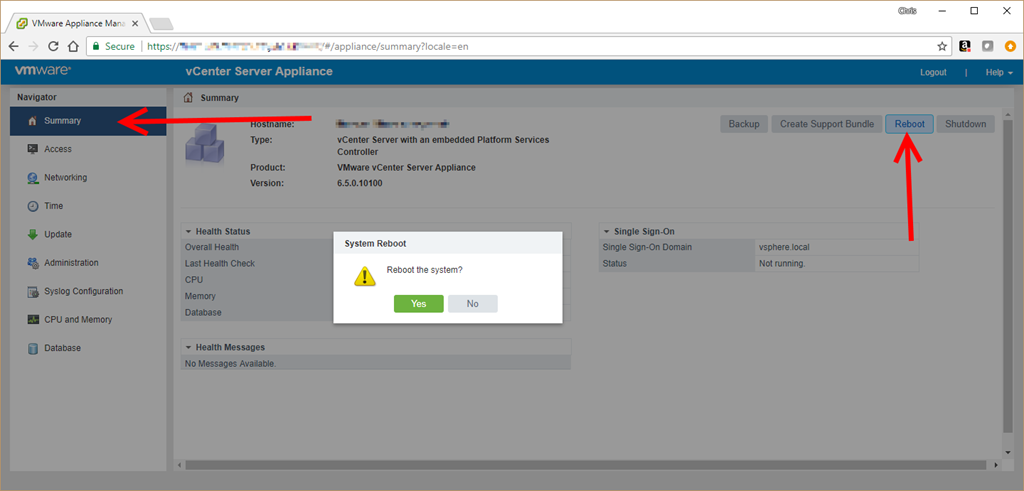 The VCSA will then reboot and the process is complete.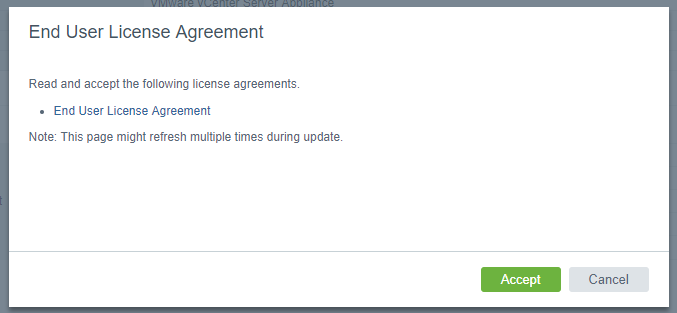 Further Information